More than 100 people have died or are presumed dead in southwestern Japan after the area was hit by torrential downpours that caused flooding and landslides over the weekend.
Japanese Chief Cabinet Secretary Yoshihide Suga said Monday that 100 people were dead and at least 68 were unaccounted for, according to the Associated Press.
Since Thursday, parts of southwestern Japan had received three times as much rain as the area usually receives in July, the BBC reported.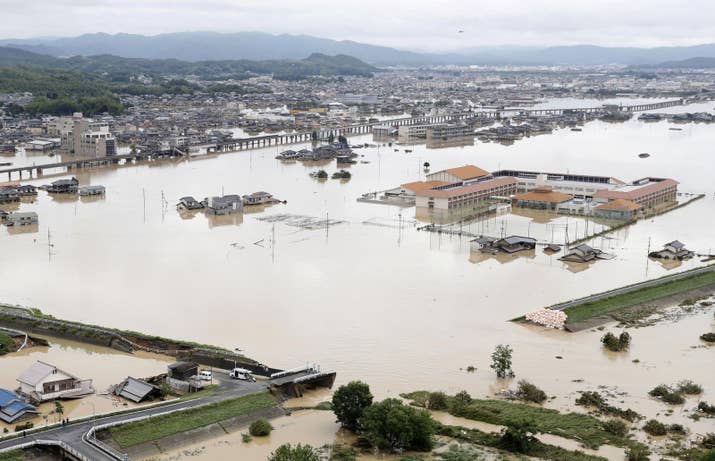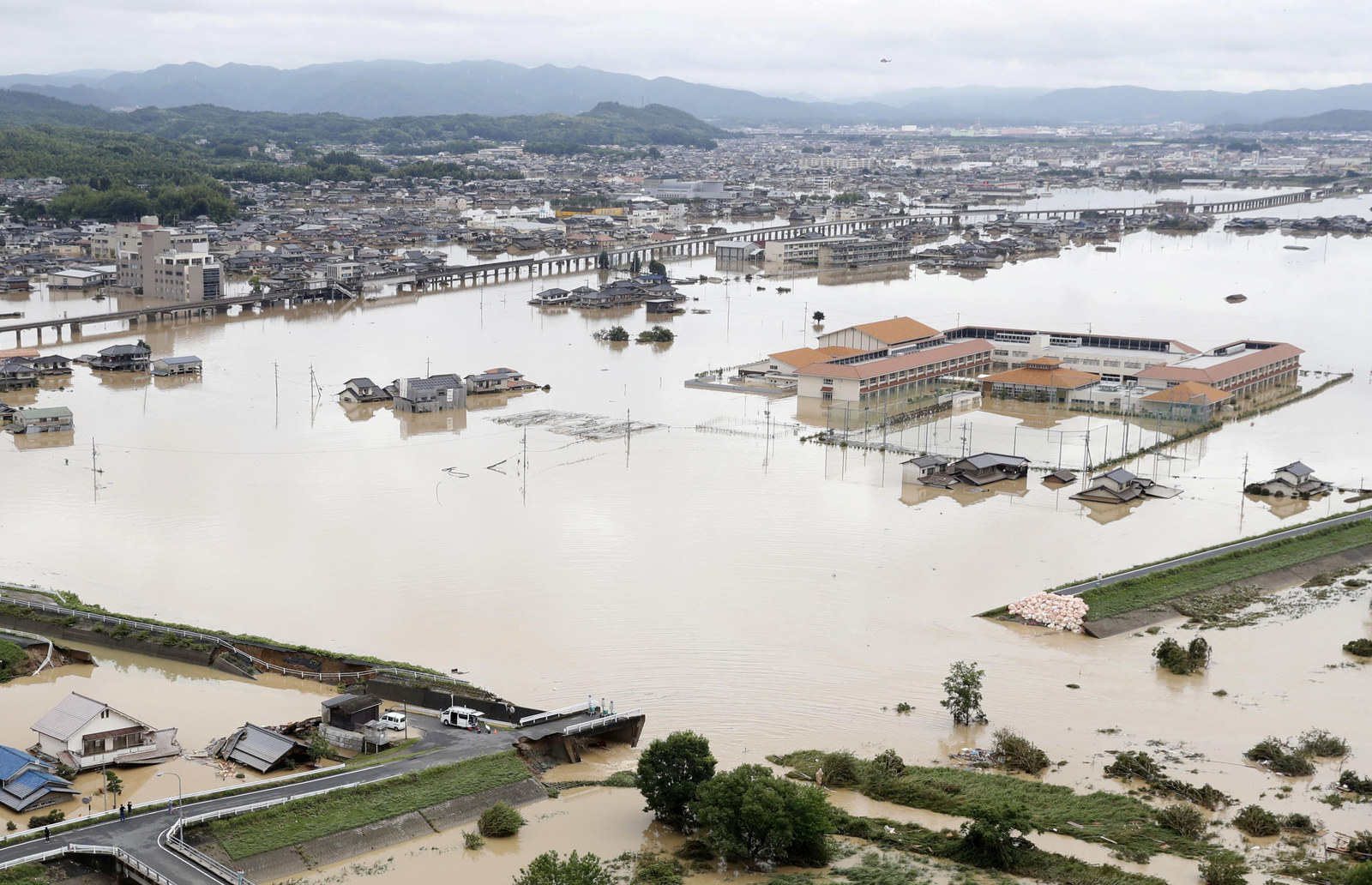 As many as 2 million people in the area have been ordered to evacuate, and Japan's weather agency warned that more rainfall is coming.
Residents were caught off guard when the rainfall started last week and continued to worsen over the weekend. The heavy downpour caused rivers to overflow and destroyed roads, leaving many people stranded.
Prime Minister Shinzo Abe said Sunday that rescuers were "working against time," according to the BBC. "There are still many people missing and others in need of help."
On Monday, risky rescue operations were underway, although officials were wary of further landslides.
Helicopters rescued as many as 1,000 people who had climbed to the roofs of their submerged homes after three dikes burst on a nearby river, according to Japan Times.
Military members were also seen bringing people to dry land on paddle boats.