Baking is tough enough as it is, but when you add a higher altitude to the mix (or batter😉 ), it makes it that much trickier. Because of lower atmospheric pressure, the preparation of food may require some tweaking for any altitude above 3,000 feet.
I am going to give you some changes you can make to recipes to help them turn out in higher elevations, but you should always make the recipes as written first. If your cookies, bread, and other baked goods aren't to your satisfaction, then you could try some of the adaptations. But, again, it's a lot of trial and error, so be patient and stick to one ingredient change at a time!
Universal Tips for Baking at High Altitude
Although there is no 'one size fits all' tricks for high-altitude baking (wouldn't that be nice), there are a few things you can keep in mind before making more specific changes.
Switch to a high-protein flour.
Use extra-large eggs instead of large eggs to account for the drier atmosphere.
Cut back on fat and sugar.
Note: You may see some suggestions about increasing oven temperature by 15-25 degrees and reducing the bake time, but that can really affect the texture of the baked goods, so try some of the other recommendations before you begin adjusting oven temperature and bake time. But, you will notice I did recommend it a couple of times; again, it's trial and error!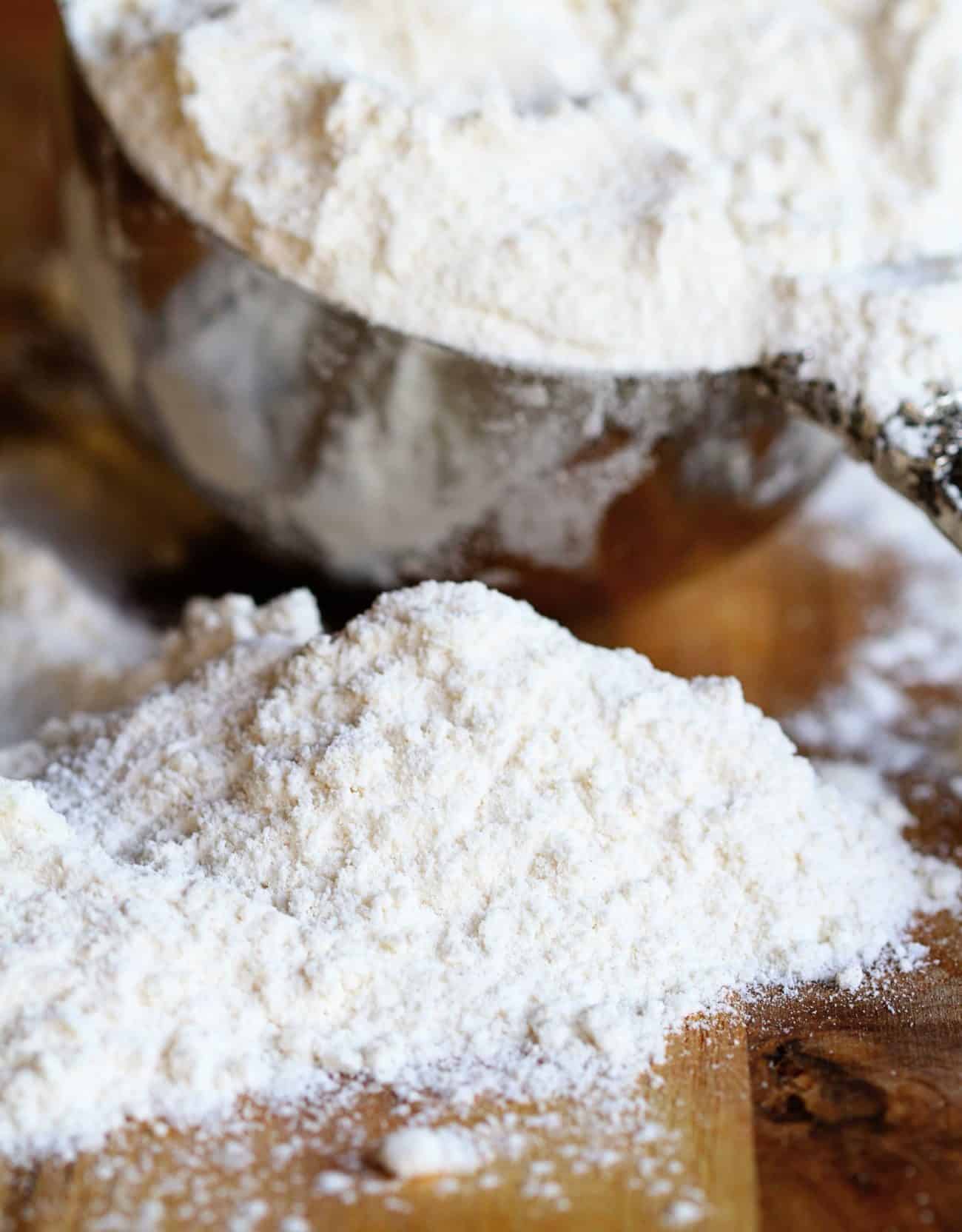 Cakes, Quick Breads, and Muffins
When it comes to cakes, quick breads, and muffins, there are a few more specific tweaks you can make to each of those recipes when it comes to flour, leavening agents, sugar, and liquid.
Flour
For all altitudes, add up to 2 tablespoons of flour per cup.
Leavening Agents
The gases in leavening agents, such as baking soda and baking powder, expand faster at higher altitudes, so that is one part of a recipe that will most often need to change. Since they expand faster, you will need a little less. Plus, it's a good place to start when making adjustments to the recipes! 
If the altitude is:
3,500-6,500 feet: For each teaspoon, decrease by 1/8 of a teaspoon.
6,500-8,500 feet: For each teaspoon, decrease by 1/8-1/4 of a teaspoon.
8,500-10,000 feet: For each teaspoon, decrease by 1/4 of a teaspoon.
Sugar
The concentration of sugar is increased because of the increased evaporation which can affect the structure of your baked goods.
If the altitude is:
3,500-6,500 feet: Reduce sugar by up to 1 tablespoon.
6,500-8,500 feet: Reduce sugar by up to 2 tablespoons.
8,500-10,000 feet: Reduce sugar by 1-3 tablespoons.
Liquid
You need extra liquid in the recipes you are baking at a higher altitude to keep them from drying out. Remember, extra-large eggs count as extra liquid.
If the altitude is:
3,500-6,500 feet: Increase liquid by 1-2 tablespoons.
6,500-8,500 feet: Increase liquid by 2-4 tablespoons.
8,500-10,000 feet: Increase liquid by 3-4 tablespoons.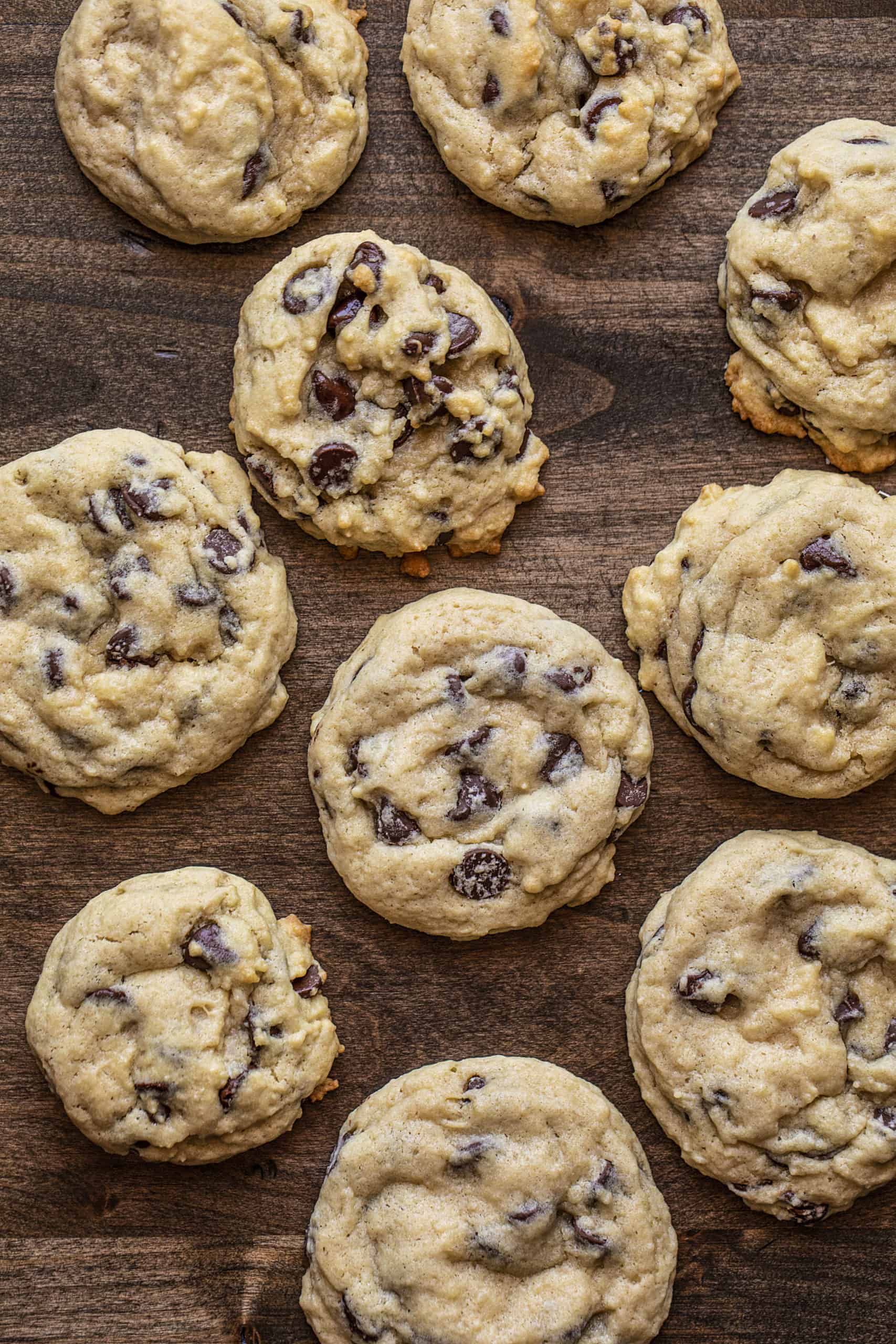 Cookies
Cookies are the least affected by high altitude, but there are still a couple of tweaks you can make to bake up your favorite batch of cookies. Slightly decrease the amount of baking soda or baking powder. You could also decrease the fat or sugar or increase the amount of liquid.
One final adaptation would be to increase the oven temperature, but be sure to watch the cookies as the baking time will decrease.
Note: Stick to regular cookie sheets and not double-layered or insulated.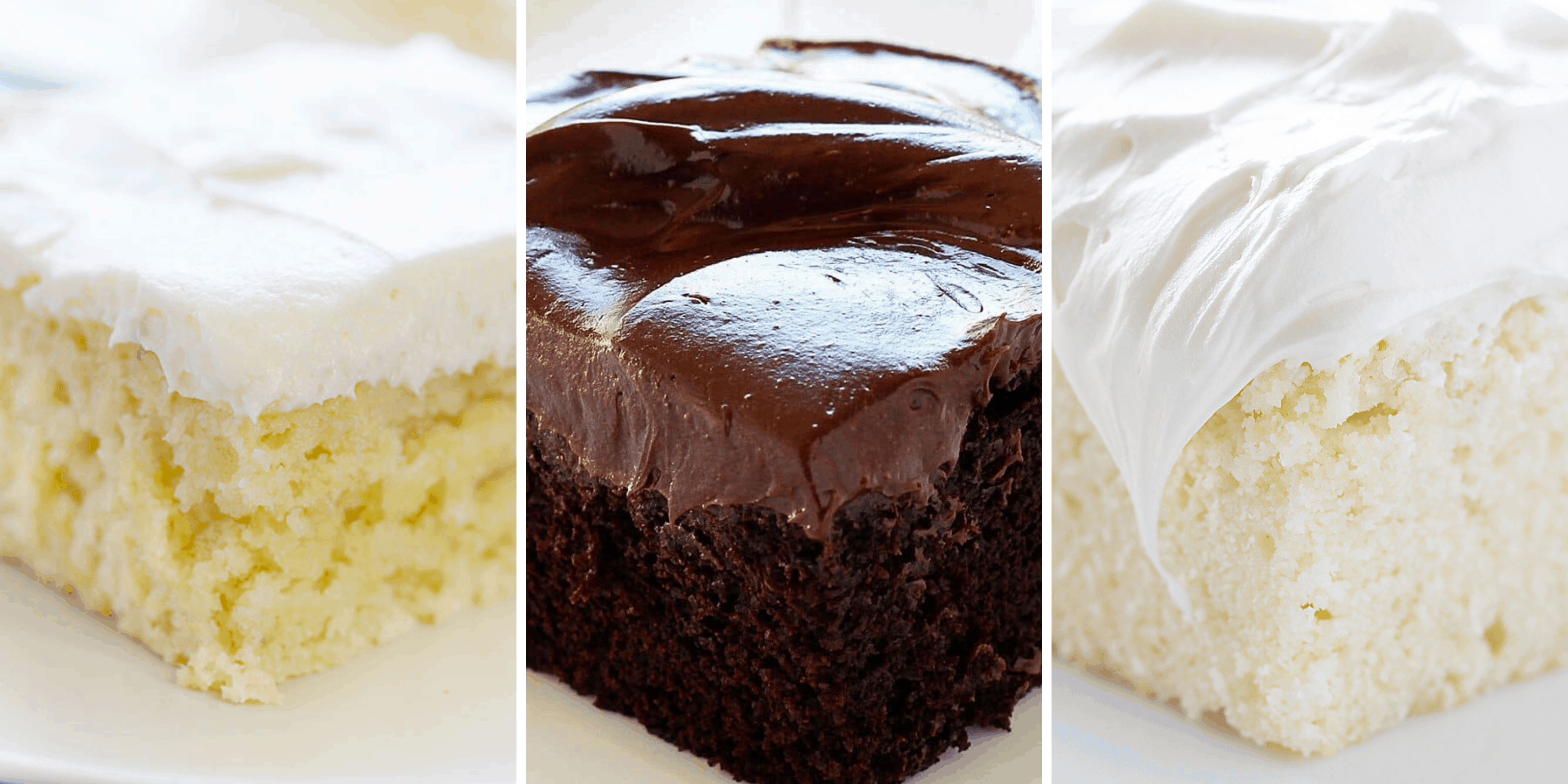 Cakes
Here are some changes you can make if your cake recipe is not turning out:
Decrease the amount of leavening agent.
Increase the baking temperature by 15-25 degrees.
Decrease the sugar and increase the liquid.
For rich cakes, reduce butter or shortening by 1-2 tablespoons.
Add additional eggs to the recipe.
Angel Food and Sponge Cakes
When beating the egg whites for these airy cakes, beat them only until they form soft peaks (they should droop). You could also use less sugar, more flour, and bake at a higher temperature.
Pie Crusts
Pie crusts are not really affected by the high altitude, but you could always add little liquid if needed. Another tip would be to bake the crust in the lower third of the oven.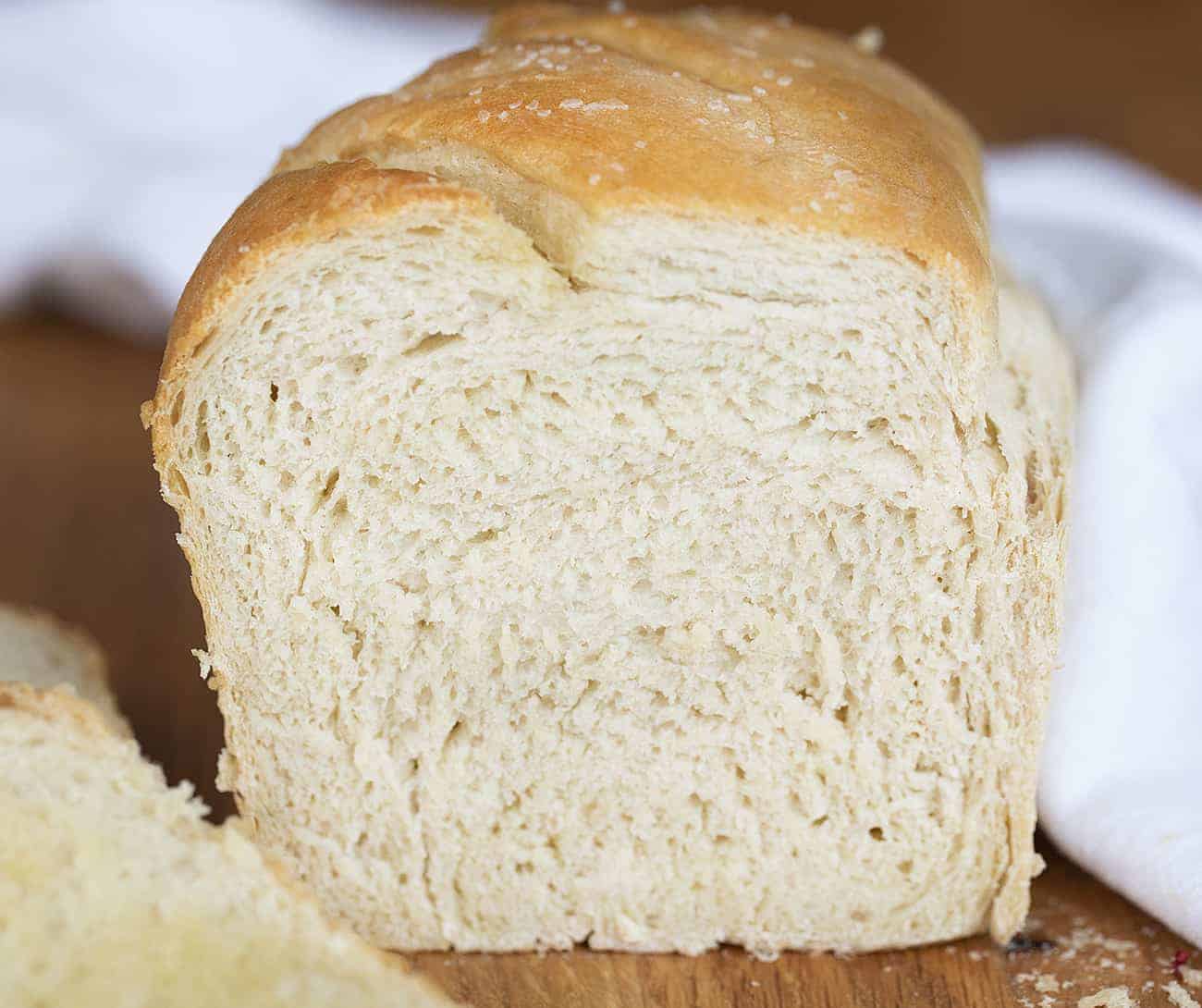 Yeast Breads
The rising time of bread is one of the most affected in high altitudes, so I saved the hardest for last. Since yeast is a leavening agent, we already know that the bread will rise quicker. You may think there is nothing wrong with saving some time with a quicker rise, but that can affect the flavor of the bread. Here are a few things you can change in the recipe:
Decrease the amount of yeast (about 25% less).
Punch the dough down twice, letting it rise twice, before forming it into a loaf.
Cover the dough and let it rise in the refrigerator the first time around. This slows down the action of the yeast. 
Add a little sourdough starter.
As you can see, a lot of little changes can be made to recipes to make sure you get perfectly baked goods at every altitude. But again, make the sea-level recipe first; that may turn out just fine without any modifications. And, make sure you change just one part of the recipe at a time to know what works best! 
Amanda Rettke is the creator of I Am Baker, and the bestselling author of Surprise Inside Cakes: Amazing Cakes for Every Occasion – With a Little Something Extra Inside.Over the course of her 15+ year blogging adventure, she has been featured in and collaborated with the Food Network, New York Times, LA Times, Country Living Magazine, People Magazine, Epicurious, Brides, Romantic Homes, life:beautiful, Publishers Weekly, The Daily Mail, Star Tribune, The Globe and Mail, DailyCandy, YumSugar, The Knot, The Kitchn, and Parade, to name a few.